Features of Customized Freezer Room that Makes it Beneficial for Businesses
Freezer rooms are an inevitable part of large food businesses. These units are used for storing large bulks of food products safely. The freezer rooms are ideal for storing large stocks of food products as they can have an exceptional temperature range. A freezer room can store food products of different kinds. If you want to incorporate a freezer room into your warehouse or business, you can buy one or get it custom-designed as per your requirements.
Getting customized freezer rooms to offer numerous benefits. You can get a room that is perfect for your needs and you can install additional features that are essential for your need. It will not only help you save money as well an efficient option.
We at Africhill design customized freezer room that offers numerous benefits that include the following:
There are no standard dimensions for designing a customized freezer. You can choose the dimensions that are suitable for your business requirements. The dimensions are not only decided on the capacity of that you require but also the available space.

You can also choose the floor of your choice. If you want you can get the floor insulated as well. Insulated walls and floors enhance the efficiency of the freezer room, that is why we recommend proper insulation. Also, the insulated walls and floor help you save a lot of energy which further helps in saving your thousands of bucks. We can customize your freezer rooms according to your specific preferences and needs. We also allow you to choose the design as per your requirement and taste.

The customized freezer rooms can be assembled and dismounted easily.  Also, these units are easy to resettle.

The customized design of the freezer room allows you to get the perfect construction as per your requirements and it ensures the durability of the rooms.

With customized freezer rooms you can make it energy efficient with the help of customized PU panels.

The customized designs can also utilize the space well.

Customized freezer rooms can help you get a balanced refrigeration system.

You can choose the thickness of the panel as per your business requirement.

The doors of freezer rooms can also be chosen as per your personal taste and requirements. You can choose from different door options ranging from solid hinged doors, sliding doors, glass doors to electronically operated doors and more.

The best part about customized freezer rooms is that you can have separated temperature zones that can help you in choosing the different varieties of food products. 

You can also choose the dimensions of the door thresholds according to your individual needs. From considering the method of loading the products to choosing the right size of the door thresholds everything can be chosen as per your preference.

Moreover, a customized freezer room helps you get a room equipped with a whole lot of features that are good and will help you in your business.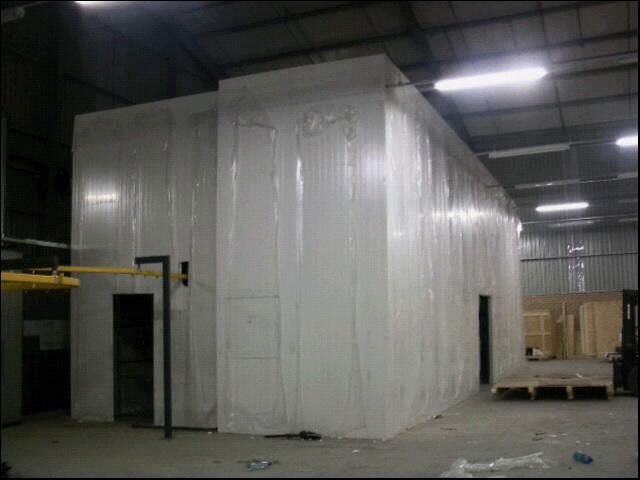 We at Africhill can customize freezer rooms for your business as per your requirements and preferences. Contact us for more information.