Major Components That Keep Your Freezer Rooms Running Correctly For Years To Come
Freezer rooms are used on commercial level or big food storage units as it has a very substantial capacity store large stocks of food. Choosing a suitable freezer room for your business is going to play a vital role. It is the most significant type of refrigeration unit that can be used within any business setting or even in external locations.
At Africhill, we put together, so many parts and accessories to keep your freezer rooms running correctly for as long as possible. Using quality equipment plays a significant role in the successful running of freezer rooms and ultimately makes a significant impact on the turnover of the client's business. We think adding the best components and parts that keeps your freezer rooms running correctly for years to come. Please explore some of the significant elements that play a crucial role in the functioning of freezer rooms.
Compressor:
Freezer room compressors are compact frames that wear well for wide-ranging applications. It adopts with the efficiency of the condenser to influence of heat transfer. With the adoption of the advanced level of technology and equipment, make sure reliable manufacturing compressors are manufactured as per requirement.
Air-cooler condenser:
The air-cooled condenser in the freezer room enhances the efficiency of the blower. Our air condensers have low noise, and it works smoothly for years. The uses of air-cooled condensers are safe and also convenient, and the fans we provide come with high waterproof motors with a long life. We also use high-quality seamless pipe in the condensers unit for its long life, and it won't destroy easily. The coil out-frame is produced by a high-quality steel plate which has high strength, is corrosion-resistant, and is easy to assemble as well.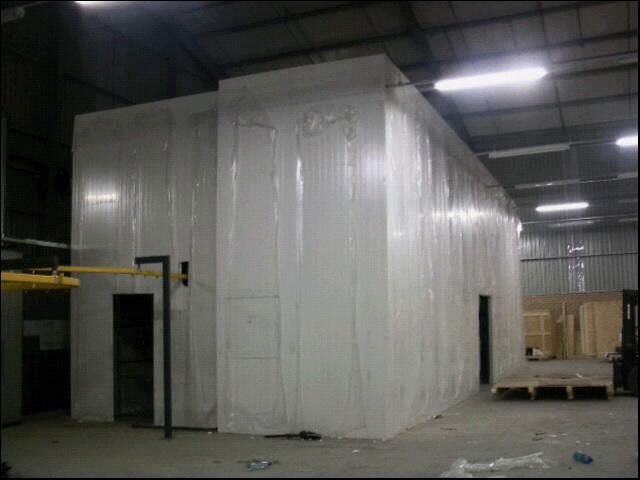 Ceiling unit cooler:
The ceiling unit cooler we use in our freezer room uses thin-walled brass, and the punching the second flanging creates highly efficient aluminum fins from the mechanical expanding. They have high efficiency in heat conduction and use an anti-moisture fan, low-temperature resistance, airflow volume, low noise capability, and dependable operation. It uses an exceptional steel tube electric defrosting system, coil tube, which is electrically heated. It uses quality steel panel and sprays technology, and it is corrosion-resistant as well.
Cold air wind curtain:
It is installed at the top of the door. It is used to segregate the air in an out of the freezer room. Hence the loss of cold air can be eliminated. Many users favor it because of its excellent, slick design, reliability, and better price.
Electronic control box:
Electronic control panel boxes can be measured over the level of the liquid, weight, and temperature for numerous objects. They function not only to control the temperature but maintain the utmost safety. Our panel boards can hold 380 V or 220 V external sockets in its electronic distribution box.
Freezer room door: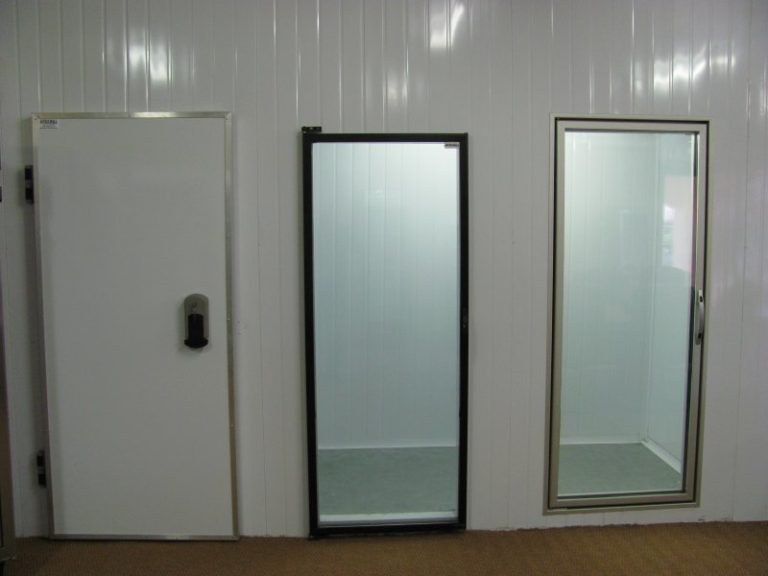 High-quality materials are used for freezer rooms. The entire framework of the freezer room is made-up of rigid polyurethane foam. The external and internal gates are also made according to customer preferences. It may be painted color steel or an aluminum or galvanized panel, etc. We incorporate quality freezer room gates to maintain a positive temperature level. Our freezer rooms are also known for their sturdy structures, moisture absorption ability, lightweight, excellent insulation properties, and aesthetics.
We are able to supply a range of freezer rooms from small domestic to commercial and industrial units. With access to a freezer room, you will be able to increase both storage and productivity. For more information about the freezer room and its part do call us today!